How to get to the Lethbridge Pregnancy Care Centre
Locating and travelling to a new place can be stressful. It doesn't matter if you are heading out for fun, work, or an appointment, the unknown can be scary and being prepared feels comforting. At the Lethbridge Pregnancy Care Centre, we want everyone to feel confident in coming in for an appointment. Whether you are driving, walking, or taking the bus, we don't want you to encounter any extra surprises along the way.
Below are some tips for finding our offices located conveniently in downtown Lethbridge at 118 8 St S.
Driving
If you are driving and have access to google maps or another navigating system, typing in our address should bring you right to our front door. We are located on 8th St south between Casa and the Lethbridge Health Unit. Street parking is available in front of the building with zone 3 parking meters and across the street with zone 10 parking meters.
Walking
If you are coming to the Centre on foot, we are located a block from the Park Place Mall and around the corner from Galt Gardens. Other businesses near by include Peak Physical Therapy, Spic & Span Dry Cleaners, and Wingate by Wyndham Hotel
Lethbridge Transit
If travelling by bus, the Downtown Transit Terminal is a short walk from the Centre. The facility  is located at 705 – 5 Avenue South (behind the downtown Post Office).
Bus routes 1 and 2 have stops close to the Centre on 3rd Ave S, and routes 60A, 60B, and 60C have stops close by on 1st Ave S.
It costs $3.00 to ride the bus with a day pass costing $7.50. Children 5 and under ride for free with a paying adult.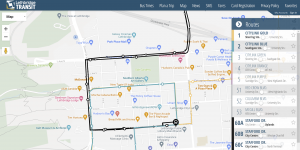 Whatever your mode of transportation is, you are welcome to give us a call for directions at (403) 942-1819.
We are excited to see you!