Things to do in Lethbridge with a toddler
Days can be long when you have a toddler and getting out of the house can be hard. Summer has a reputation of being a magical time but sometimes it can be tricky to figure out how to make the most of these long, warm days.  We want to make it a little easier for you and have compiled a list of tried and true things to do in Lethbridge with a toddler. The best part? Most of them are FREE!
Go Outdoors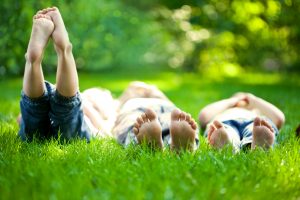 Parks and Pathways
Lethbridge has many amazing parks and trails throughout the city.  Throw the kids in the stroller, wagon or on a bike and go explore.  Find some trees to climb, some dirt to dig in or simply move your body. Don't forget to pack snacks and water bottles for an impromptu picnic that the kids will talk about for days!
Cost: Free
Website: Lethbridge Parks and Pathways
Playgrounds
Lethbridge also has many playgrounds that offer your children the chance to jump and climb on something other than your furniture. Many of these playgrounds can be found near your home or are connected to the walking trails and parks listed above.
Cost: Free
Website: Lethbridge Playgrounds
Go Swimming
Lethbridge has several pools open to public use.  This includes two outdoor pools (Henderson Pool and Westminster) and several indoor pools!
Cost: 0-2 years old is FREE. 3-12 years old is $3.75. Adults are $6.
Website: Lethbridge Pools
Spray Parks
Too hot to play at a playground but still need to get outside and burn off some energy? Try one of Lethbridge or Coaldale's spray parks! All are free to the public and a great way to cool off and get in some water play without increasing your water bill at home.
Cost: Free
Website: Lethbridge Spray Parks
Website: Coaldale Spray Park
Stay Inside
Visit the Library
With two different locations and a traveling bookmobile it's gotten easier to access new reading material for you and your little ones. The main branch and crossings branch also have childrens areas for you to explore and regular programs scheduled for young families. The main branch also has a toy lending library and a fish pond!
Cost: Library cards are FREE in 2019!
Address: Main Branch- 810 5 Ave South. Crossings Branch- 255 Britannia Blvd West
Phone Number: Main Branch- (403)380-7310. Crossings Branch- (403)320-4037
Website: Lethbridge Public Library
Family Centre
The Family Centre has many amazing programs in three different locations all implemented with early childhood education in mind. One program they offer at their downtown location is the Iron Works indoor playroom (Click for more info on the Iron Works indoor playroom). This playspace is open during the family centres business hours (8:30am – 8:30pm Mon to Thur, 8:30am – 4:30pm Fri, and 8:30 – noon Sat). It is a free and unsupervised space that caregivers can access, allowing their children ages 0-6 to play with a variety of age appropriate materials.
Cost: Iron Works playroom is FREE. Other programs offered at the family centre may require you to register or pay a fee.
Address: Lethbridge Centre, #225, 200 – 4 Avenue South
Phone Number: (403)320-4232
Website: Family Centre
Jump LA
Toddlers and kids under 46″ have designated times to jump on Tuesday, Thursday and Sunday mornings.
Tiny Tots hours
For those under 46″
Tuesday 10:00 AM – 12:00 PM
Thursday 10:00 AM – 12:00 PM
Sunday 10:00 AM – 12:00 PM
Pricing: $8.00
Jumpers under 46″ get to enjoy the entire park with no feature restrictions. 1 free adult admission with each Tiny Tot paid admission.
Address: 2920 9 Ave N
Website: Jump LA
Whether you go outdoors or stay inside we hope you have an amazing summer with your family!
Looking for other things to do in Lethbridge? Check out our post on Date Night Ideas in Lethbridge!